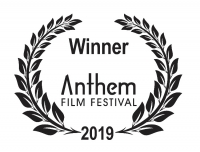 "Director, Luke Livingston of Ground Floor Video accepts Best Documentary award for "INVALIDATED" at the Anthem Film Festival in Las Vegas in July 2019. INVALIDATED is about the weakening of the US Patent system and how it negativity impacts inventors and innovation. See it now on Amazon Prime and iTunes. This is the 2nd Best Documentary award for INVALIDATED. "
Award Winning - INVALIDATED

"We've contracted with Luke Livingston and Ground Floor Video for several years to record our teaching series and events. They do a fantastic job and deliver a fantastic final product!" "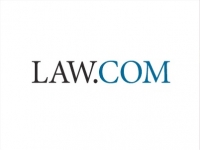 "INVALIDATED is worth checking out. [Amazon Prime] Sure, it's a polemic aimed at the Patent Trial and Appeal Board, and it's entirely one-sided. But the personal stories of the Malone family and other inventors featured in the film are compelling and effectively told. The passion these inventors share about creating, the grievance they experience from feeling their ideas are being ripped off, and their sense of betrayal from the government they thought would protect them should not be brushed aside too quickly. "
Award Winning - INVALIDATED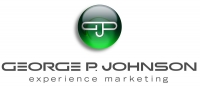 ""Thank you, Luke for making the Live Streaming so effortless and flawless for our team. It's wonderful to find partners like you who make us look good." "
Keep on Truckin' with Live Streaming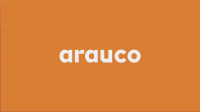 ""The technical competence of the team, attention to details and flexibility are things that we really value from Ground Floor Video. We were not just rookies on this but we also had to reschedule the event in very short notice due to hurricane Irma. Luke was able to adapt to the circumstances and deliver a fantastic product. It was a great experience working with him!" Sebastian Cremaschi - ARAUCO "
Arauco Livestreams North America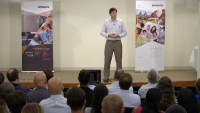 ""It was our first time using streaming for a rather complicated event where we had to connect more than 12 locations across North America with PowerPoint presentation, videos and different people presenting. Having someone like Luke and his team walking us through the process was key to the success of the event." "
Arauco Livestreams North America

"Ground Floor Video has a professional and very talented team. They not only produced fantastic videos, but also stayed witihn our budget! I highly recommend them for all of your marketing and video needs. "

"Ground Floor Video has done a superb job in live streaming our last two annual conventions. This was a tall order since in Jan. 1014 we had 51 speakers over 2 1/2 days. They immediately responded to my every request and also facilitated the national broadcast in Spanish. I could not have found a more professional, capable, congenial and cooperative team to work with and highly recommend their services for events large and small. "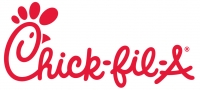 "Ground Floor Video's Luke Livingston and Chick-Fil-A have enjoyed a long relationship spanning over a decade. Luke continually keeps up with the latest trends in media and delivers excellent service time after time. "

"Your work was truly exemplary, exceeding our expectations in every way...and the special touches you brought to the creative scenes made the production our best ever in 23 years. You were on time and on budget, giving us an excellent value for our production dollars. "
Active Parenting Publishers

"Inspires any red-blooded American to action. Leaves you wanting more! "
Tea Party: The Documentary Film
"Should be seen by all Americans of any stripe to understand how regular citizens can influence the course of government. "
Tea Party: The Documentary Film
"This film offers a gripping perspective on the ultimate stakes of the healthcare debate. A must see film. "
The Determinators

"...Every American should see this program. It will help you to understand we have a battle raging for the life and soul of America... "
The Determinators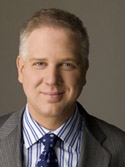 "It's time conservatives take on Liberal Hollywood. You must see Runaway Slave. It's great!" "
Runaway Slave
"The size and scope and reach of government is the new plantation! All patriots must watch Runaway Slave! "
Runaway Slave

"We wanted to produce a high impact sales & marketing DVD, put it inside a portable DVD player and give the player to our biggest prospects. Our first prospect called right away and signed us! Ground Floor delivered exactly what we asked for - help in gaining new customers for our business! "

"Ground Floor Video has the hardest working team I know, they give 110% to make your project a success. I am so thankful for the manner in which they served me on my last music video shoot. Their knowledge and expertise really boosted the level of production and produced a quality that exceeded my expectations. It was a pleasure working with them. "

"Ground Floor Video has the unique ability to quickly deliver creative and persuasive video products that are also of the highest caliber. I've been impressed with every project they have done, and the spirit in which they create them. Their can-do attitude, immense talent and insistence on excellence is a winning, and rare, combination in the world of video production. "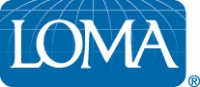 "The GFV team is creative, professional, and easy to work with. We've been thrilled with the results and have received numerous compliments from customers on the quality of the videos in our training programs. "
Mobile App Golf Training Videos
"Ground Floor Video is very professional and has a quick turnaround time. The crew and staff are friendly and talented professionals. I have worked with them on three course videos and have found them to be very accommodating, putting out an A+ product. "