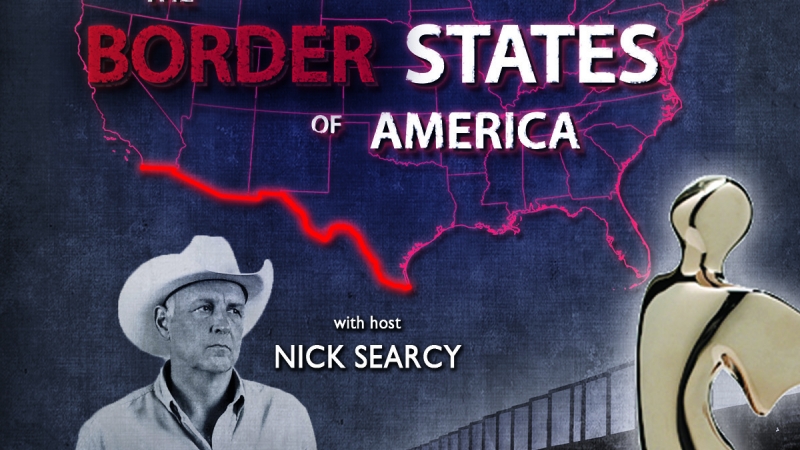 July 7, 2015
The Telly Awards has named Ground Floor Video as a Bronze winner in the 36th Annual Telly Awards
The Telly Awards has named Ground Floor Video as a Bronze winner in the 36th Annual Telly Awards for their documentary titled The Border States of America. With nearly 12,000 entries from all 50 states and numerous countries, this is truly an honor.
The Border States of America takes viewers from the Rio Grande Valley to towns across the country, telling the story of human smugglers and drug cartels who profit from Washington's refusal to enforce our immigration laws. Thousands of people are illegally entering the US putting citizens lives at risk and taking a dangerous economic toll on our communities. Border States cuts through the fog to bring you the truth about what is really happening on the border by following local sheriffs and Border Patrol agents as they come into contact with gang members, human trafficking participants and residents victimized by this crisis. Hosted by international television and film star, Nick Searcy, this film exposes the ugly underbelly of life and death along the Mexican border.
The Telly Awards was founded in 1979 and is the premier award honoring outstanding local, regional, and cable TV commercials and programs, the finest video and film productions, and online commercials, video and films. Winners represent the best work of the most respected advertising agencies, production companies, television stations, cable operators, and corporate video departments in the world.
A prestigious judging panel of over 500 accomplished industry professionals, each a past winner of a Silver Telly and a member of The Silver Telly Council, judged the competition, upholding the historical standard of excellence that Telly represents. Less than 10% of entries are chosen as Winners of the Silver Telly while approximately 25% of entries are chosen as Winners of the Bronze Telly.
"The Telly Awards has a mission to honor the very best in film and video," said Linda Day, Executive Director of the Telly Awards. "Ground Floor Video's accomplishment illustrates their creativity, skill, and dedication to their craft and serves as a testament to great film and video production."
"We are proud to add another Telly Award to our company's resume. The Border States of America carried us over 1200 miles of the border where we met the men and women that stand at our gateway daily making sure we are safe and protected. Seeing how this crisis has impacted them and their communities, sometimes in very violent ways is heart wrentching. What we learned is that the problem is crawling its way into every city and town in America making every state a border state.
To find out more about the Telly Awards visit our website at www.tellyawards.com.