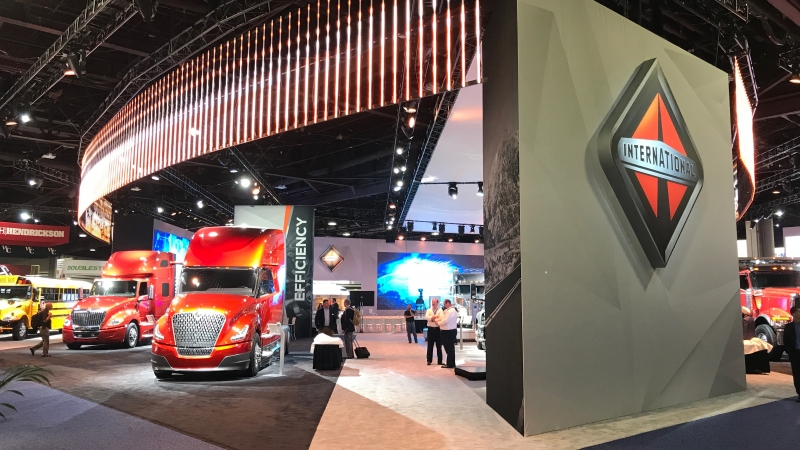 September 28, 2017
Keep on Truckin' with Live Streaming
Ground Floor Video provided Live Stream services for International Trucks at the North American Commercial Vehicle Show at the Georgia World Congress Center. Hired by George P. Johnson, the world's leading Experience Marketing Agency, GFV streamed the press conference and reveal of the newest design in mega trucks LIVE from the conference. If you thought trucks weren't sexy, then you haven't seen this truck! The stream was pushed to viewing audiences through International Truck's Facebook page and internally to the employees of International Trucks worldwide. Ground Floor assisted the client's social media team in creating the live links, as well as testing live video quality across the company's network prior to the live event. George P. Johnson Experience Marketing Agency required a high quality, seamless and professional real time stream of the event for their client International Trucks. Ground Floor Video exceeded expectations.
"Thank you, Luke for making the Live Streaming so effortless and flawless for our team. It's wonderful to find partners like you who make us look good."
Tracy Berger – Account Manager GPJ
You only get one chance to live steam real time events for customers, employees and audiences of any kind. Make sure it's done professionally with Ground Floor Video where experience isn't expensive – it's PRICELESS!
#livestreaming #livestreamtradeshows #livestreamgeorgiaworldcongresscenter #livestreamconventions #livestreampressconference #videoproductionatlanta