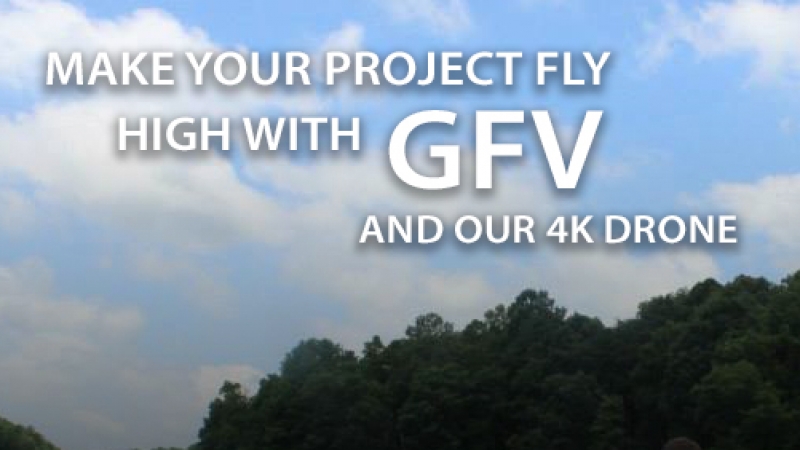 February 2, 2016
It's About Drone Time!
At one point in time, the very idea of using a phone to record video was not only absurd, it was science fiction! Think about it. As we progress in the era of technology and digital communication, the productive boundaries for businesses, electronic news gatherers, and educators are constantly being expanded. Drones (or UAVs) are the newest, most innovative asset to the modern videographer's arsenal, and there are two very good reasons why: accessibility and affordability.
Specialized drones are operated by the military for missions, 3-D mapping and other high tech, top secret stuff. Amazon is soon to be releasing its Prime Air option to revolutionize package delivery. Even real estate agents have begun to use drone technology in their marketing strategies! Lockheed Martin (LMT) and Boeing (BA) are manufacturing some of the most innovative drone capabilities to date. Bird's eye view optics are streamlining productivity in agriculture, public safety, and several other industries.
But how can drone technology make a difference in your business? What can video captured from above do to enhance your customer's experience? Think about what it takes to get that perfect shot of video. That over the top, breathtaking, hero image of your store or product. The video that engages your audience and leaves a lasting impression. Sometimes that one shot can take five people to pull off, but a trained drone operator can maneuver the aircraft cinematically and maintain the shot's composition perfectly giving you the movie magic that was once only available on the big screens.
We could drone on and on (pun intended) about the benefits of using UAV technology in your videos, but there's one detail that cannot be misunderstood. To enhance your brand and breathe new life into your media content, only professional drone operators can make your ideas take flight! Call Ground Floor Video – Where Great Ideas Begin!
#drovevideos #dronephotography #videoproductiondrones #drones #videoproduction #drones #videoproductionatlanta