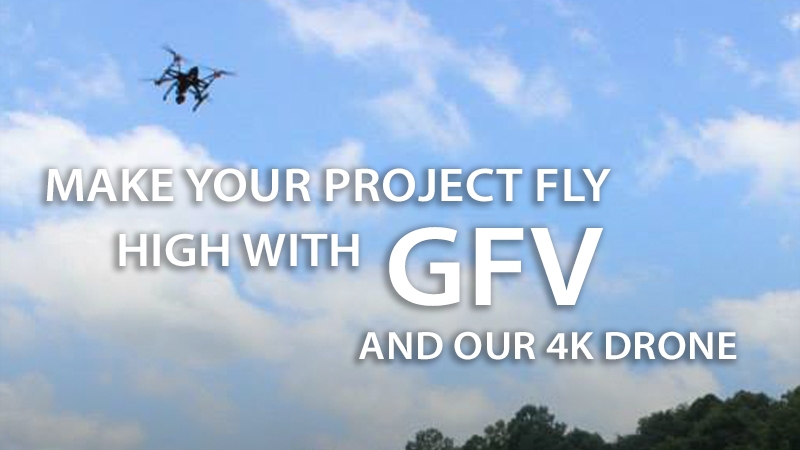 August 19, 2015
Champion Drones
Fast and furious took on a whole new meaning when Ground Floor Video offered aerial photography support for the newest film project in north Georgia, Champion. Luke Livingston operated the unmanned Yuneec Q500 aerial drone while it hovered over the Dixie Speedway catching all the action of the dirt track racers in highest quality 4k video. From high elevation to car dodging shots at 135 mph, GFVs drones captured the action all the way to the victory flag.
Also on location in the north Georgia mountains shooting rivers, lakes, waterfalls and other outdoor scenes, the Q500 under Livingston's practiced hand performed brilliantly lending an element to the film only available by drone photography. Livingston's expertise in drone piloting goes back to the very onset of the drone craze.
"I got one of the very earliest on the market, so I could hone my skills to be ready for the demand that I knew they would create."
Certified in UAV technology and member of the AUVSI and AMA, Livingston has clocked numerous training hours under the manufacturers themselves. Home to three drones, Ground Floor Video provides aerial photography for movies, television and marketing projects.
"Real Estate agents love what the drones can do for them. Showing an area surrounding a home is a real plus when marketing properties."
And with the practiced hand of Livingston, smooth and careful shooting saves money and time by eliminating expensive jibs and dollies. A well operated drone can provide footage in a fraction of the time and for a lot less money. Ground Floor Video is one of the few Atlanta production companies with experienced, certified drone pilots and top quality drone equipment.
---
Related Video from our Atlanta Video Production Portfolio
Drone Footage for Real Estate Company